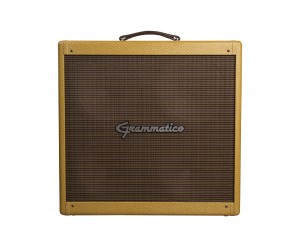 The Kingsville 59 is an exact replica of a Fender 1959 Bassman. Painstaking R&D, minute details and investment into many custom parts went into the recreation of the tone of this iconic and highly prized amp using, modern, high quality and reliable components with modern, precision building techniques for a tone that can be depended on and cherished for years to come.
$3500

Specs
Power Output: 40 watts
Power Tubes: 5881
Pre-amp Tubes: 12AY7, 12AX7(2)
Rectifier Tube: 5AR4
Controls:
Speakers: 4 x 10"
Dimensions:
Weight:
Reviews
Check back for more reviews!
Videos